Like watching movies, TV shows could be as much of a pastime as something that gives you some knowledge about real life. It may not always be non-fictional, but it provides insight into what is happening in real life or, for example, what could happen to the environment if things go a certain way. They are entertaining, but they can also be very insightful and knowledgeable at the same time.
There are quite a lot of shows that have a slight to intermediate focus on climate change and environmental sustainability. Here are ten such TV shows that might be worth a watch if you are into this sort of stuff, which I assume you are since you are on this blog. Let me stop myself from making bad jokes now. Let's begin. Here are Brush With Bamboo's ten shows that focus on climate change:
Our Planet
Our Planet is a British documentary series that has been narrated by the great and legendary David Attenborough. It revolves around, well, what the name of the series is – the planet. It talks about humans' impact on the environment which gravely puts the ecosystems of other living creatures at risk. It is centred around climate change, and how it impacts the world we live in.
It has gotten rave reviews from all around the world, as according to many sources, it had garnered over 100 million viewers during the time it was broadcast. Available to watch on Netflix, it has been officially renewed for a second season. It has an IMDb rating of 9.3, which is just incredible, and exactly why this series is a must watch for everyone that cares deeply enough about the topic at hand.
Climate change needs to be talked about, and it needs to be talked about effectively and properly. Both of these aspects are fulfilled in this series. Available on Netflix.
Incorporated
Incorporated is a TV series that came out in late 2016. The show takes place in the future – a Milwaukee of 2074 – where various countries have crumbled due to various problems, such as climate change. Essentially, there is no government in place, and because of that, large multinational companies have become leaders in areas that are to be known as Green Zones.
The other areas, called Red Zones, are the leftover areas that little to no governance and have poor living conditions. Ben, the protagonist, is a manager at Spiga Biotech, a multinational company; in reality, he is a climate refugee. It talks about what the protagonist does to put an end to this rule.
Incorporated is available to rent on Amazon Prime Video.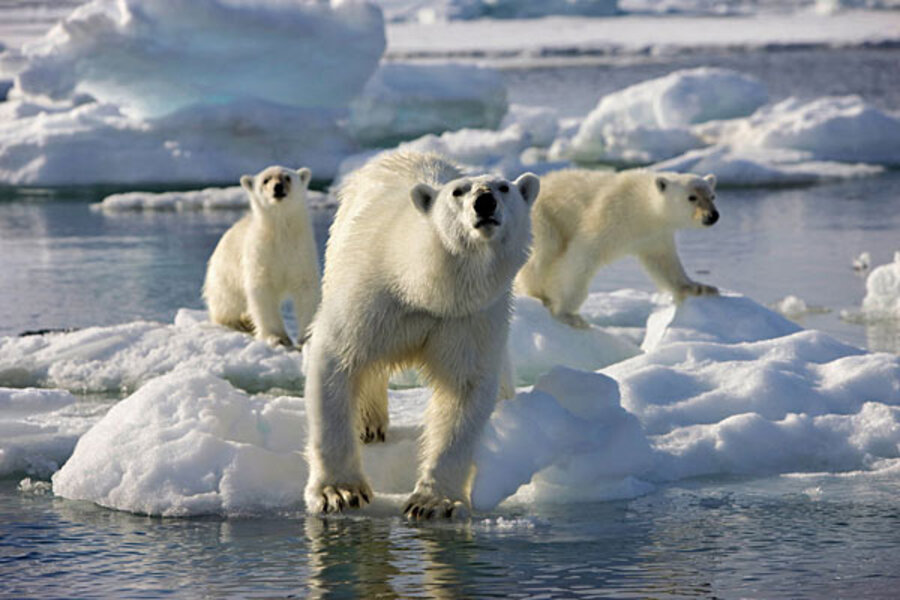 Frozen Planet
Frozen Planet is a series that is produced by BBC. It focuses mainly on the polar regions of the world and the problems people face while living in them. It also talks about climate change and how it has impacted the world these people live in.
Of course, it is not the only thing the show focuses on. We get to know about the diversity of these sorts of places, as well as how beautiful these places actually are. It is available to stream on Discovery Plus.
Years Of Living Dangerously
'Years of Living Dangerously' is a documentary series that is based on climate change in its entirety. It has two seasons, the first of which was released in 2014 on Showtime, while the other was broadcast weekly on National Geographic in 2016. It revolves around celebrities with a history in environmental activism and well-reputed journalists focused on the environment throughout their careers. It was well received by the masses, and the show won an Emmy for Outstanding Documentary or Non-Fiction Series.
The show features global superstars like Arnold Schwarzenegger, Ian Somerhalder, Jessica Alba, Matt Damon, and other celebrities that have always talked about the good of the environment. It is a must-watch for those interested in listening to influential people talk about what needs to be talked about; the environment, and the depleting resources. It's a fantastic documentary. I mean, it won the Emmy for a reason.
The 100
The 100 is a post-apocalyptic science fiction series that takes place almost 100 years after an apocalypse has ruined the life of mankind. It wasn't anything supernatural, though. Everything that happens in the premise of the show is caused by humans themselves.
The characters, who are among 100 juvenile prisoners, are sent back to Earth from a space station and now have to find their way through life in this post-apocalyptic world that was affected due to radiation and climate change by activities of the human race. It is a very highly-rated fictional TV series that has garnered millions of viewers from around the globe.
It has a 7.6 rating on IMDb, and it's definitely worth your time if you are into fictional TV shows focusing on climate change. It's actually a very entertaining show as well. It has a great storyline and some really nice character development. It is available to watch on Netflix.
Blue Planet II
Another series presented by Sir David Attenborough, Blue Planet II, is a documentary based on the world's large water bodies, the oceans. One of the biggest themes covered in this series is the impact of climate change on these water bodies – on the life that lives in the oceans, and the oceans itself.
It talks about the beauty of the oceans and how wonderful they are but, at the same time, mentions the problems they face regularly and how it is high time to take action and implement things that the oceans and marine life could greatly benefit from.
Blue Planet II is a sequel to Blue Planet, a series that came out in 2001. The sequel is universally acclaimed and is one of the best out there. It is available to stream on Discovery Plus.
Down To Earth with Zac Efron
Down To Earth with Zac Efron is a Netflix documentary which involves Zac Efron travelling the world, visiting countries like Puerto Rico, Costa Rica, France and many more. There are huge talking points ranging from travelling to greenery, climate change and sustainability.
A lot is happening in the series, and although it's considered to be very light when it comes to how the tone of the series goes, the topics in hand are quite serious and it does help that an actor as big as Zac Efron is talking about stuff like this.
It's an influential show with a second season that revolves around just Australia. The show has an IMDb rating of 8.0, and is a must-watch docuseries for people interested in not just climate change, but other parts of sustainability that don't get talked about enough, while also keeping their primary focus on things like leading a healthy lifestyle.
The Age Of Nature
The Age Of Nature is a docuseries that talks about humanity and its relationship and interactions with nature. Climate change, one of the biggest talking points when anyone picks up the pen about nature, is also talked about at length here. They talk about how climate change affects different ecosystems, and it gives us a clearer outlook on nature and everything related to it.
The Age Of Nature is available to stream on PBS.
Fortitude
If you do not like horror movies or TV shows, I would recommend you kindly skip to the next one on the list. Fortitude is a psychological horror TV series that ran from 2015-2018, consisting of four seasons.
It is about a town which is usually safe from all violent crimes, which, according to the synopsis of the show, changes. I guess that's the point. But it is also a town that has to explore the terrors and problems you face because of climate change. It's something of an "environmental collapse", and it's really good.
This show is a must watch for everyone who likes psychological thrillers, it's an interesting plot, and it does focus on climate change.
It is available to stream on HBO Max and Amazon Prime Video, and I'd suggest you get right to it. It's good!
Planet Earth II
Planet Earth II is a beautiful docuseries primarily based on showing the world's beauty, how incredible it is, and the diversity it boasts, ranging from cities to deserts. It is a very aesthetically pleasing series if you are interested in all of that.
But, that's not really all. It also talks about climate change and the impact that it has had over the years on nature. It's a nice, beautiful docuseries that you can watch. It doesn't have its main focus on climate change, but it is still a big part of it. It is available to stream on Discovery Plus.